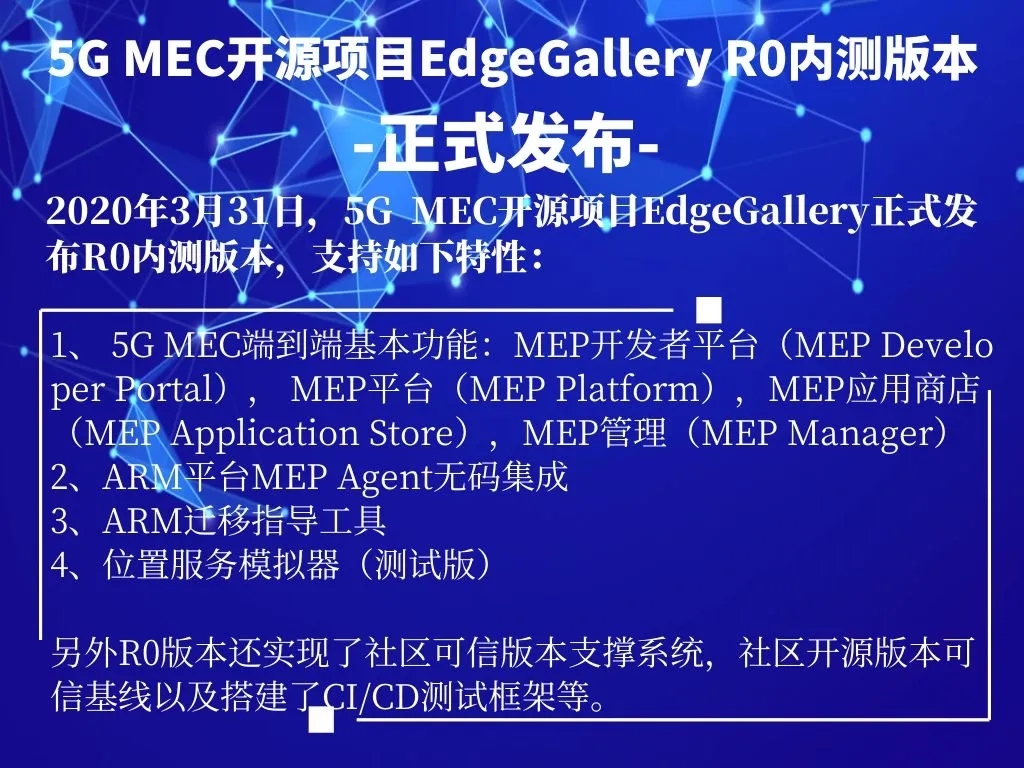 Public MEC platform for you and me
The public MEC Platform is a new blue ocean market for carriers in the 5G era. With the MEC Platform, carriers can provide "connectivity + computing" capabilities to industry applications, obtaining the value dividend of industry digitalization.
MEC is essentially a developer-oriented ICT infrastructure market. Its competitiveness lies in the richness of the basic software platform and tool chain provided for application developers. Its market result depends on the richness of the application ecosystem.
Applications and solutions need to be customized and developed for different platforms, leading to huge learning and development costs. In fact, most developers cannot afford such costs and give up as a result.
Huawei works with partners to build a public MEC platform and related tool chain through open source software, with the goal to form a unified MEC standard for the entire telecom industry and expand the MEC market together.